coca-cola

Coca-Cola Music Festival Home was an idea that we presented at the beginning of the pandemic period in Brazil, an idea that was born with the aim of bringing people and music in this difficult and lonely moment, thus fulfilling the brand objective that I was talking about music. To symbolize all of this, we built a visual identity.
Work not served.

my work:
art director


︎
For the logo we brought an element very present in the universe of music festivals that is a kind of old sign, together with a division of the images without a layout symbolizing the universe of classical festivals.
︎

︎
For the logo we brought an element very present in the universe of music festivals that is a kind of old sign, together with a division of the images without a layout symbolizing the universe of classical festivals.
All illustrations were used only for layout markings.
︎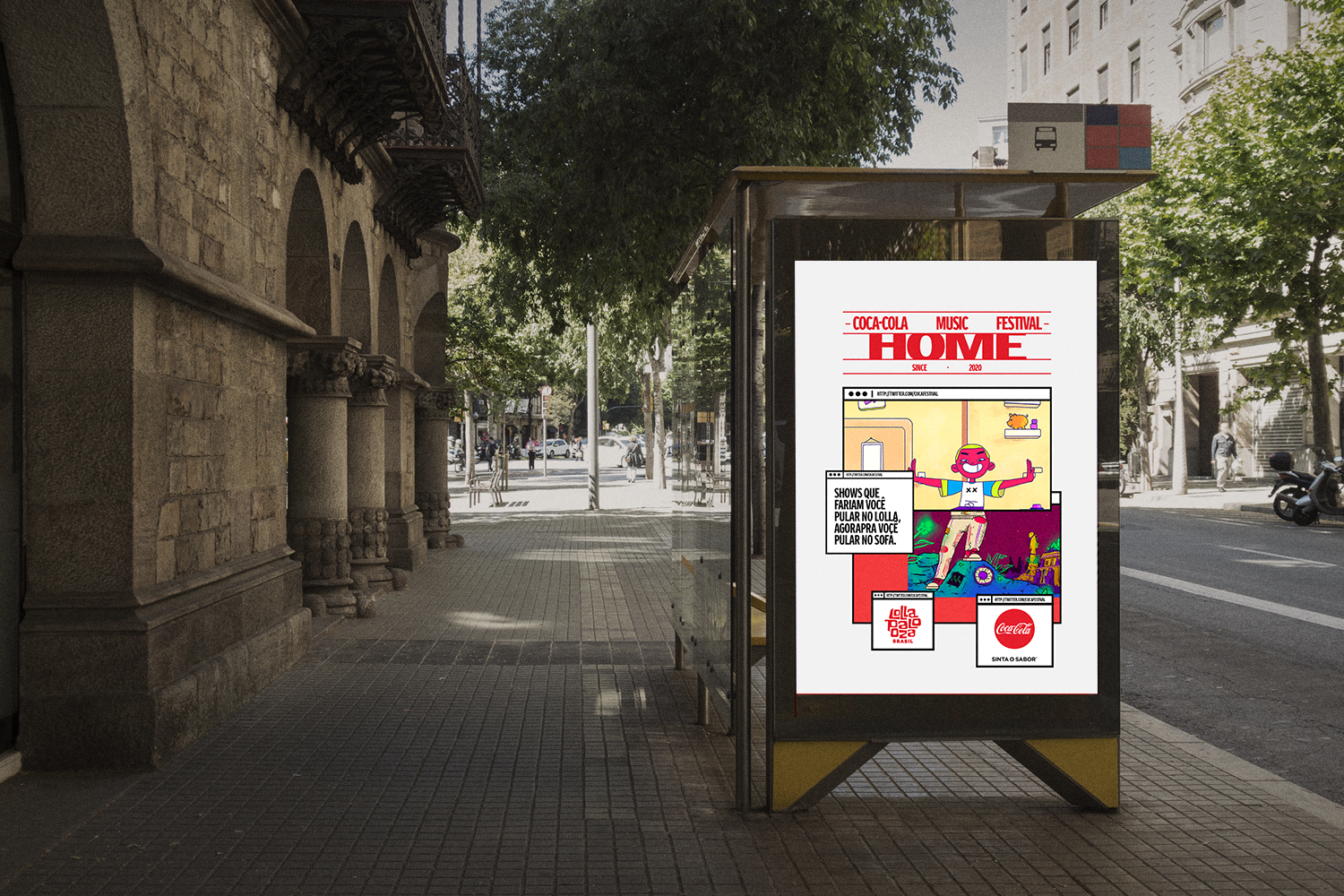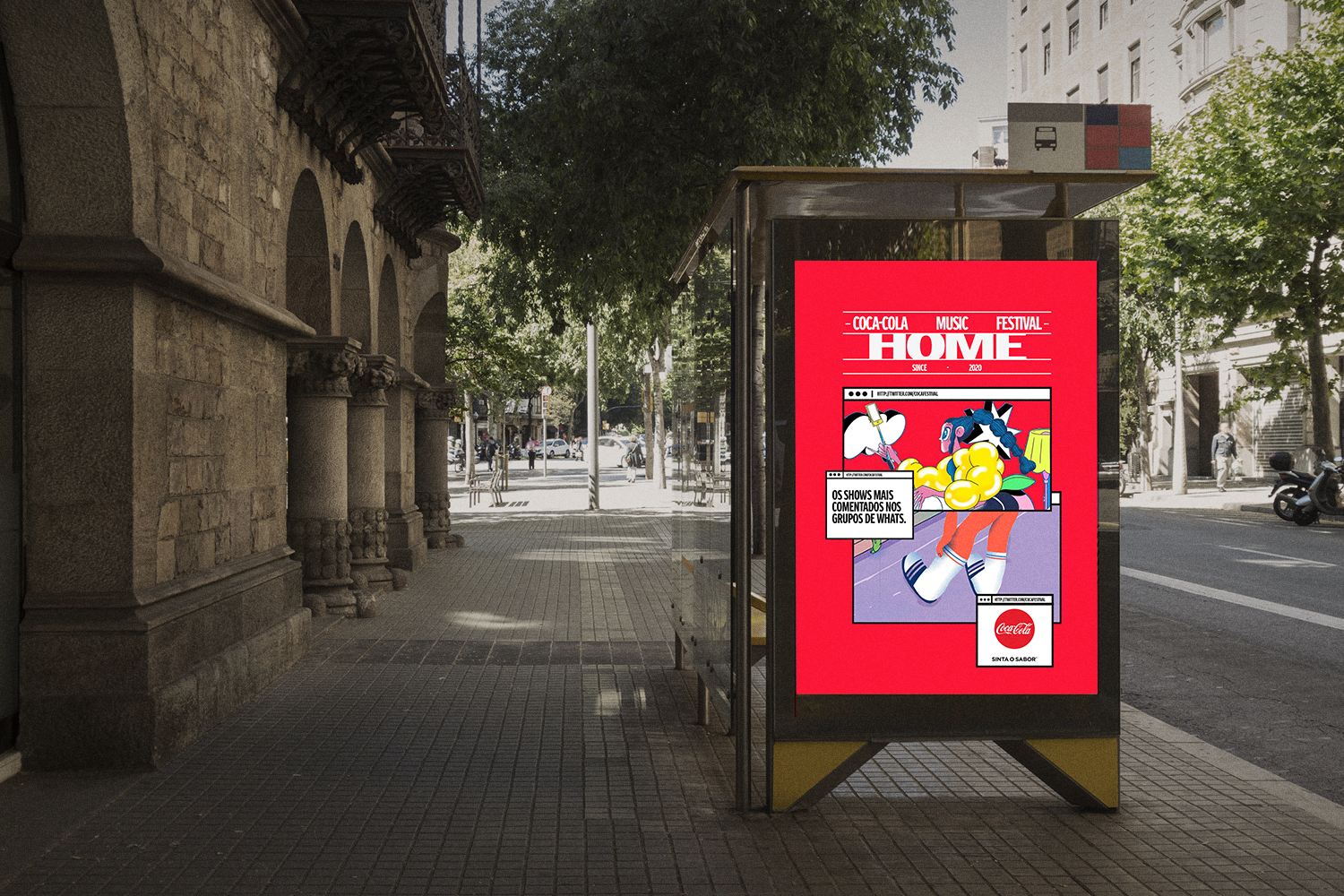 A filter for instagram that transforms the background of people's photos
into a background full of posters, as in the classic music festivals.